To Be Heard
Shortly after I decided to write Live Like Sean, I was asked by Sean's best friend Bobby Fredericks if an audio version of the book would be available. Honestly, the thought had not occurred to me as I was so focused on my grief and my ability to get my thoughts down on paper (with my co-author Theresa DiGeronimo's help, of course). However, the more I thought about it, I knew we absolutely needed to create an audio version of the book. On the third anniversary of Sean's passing, I am proud to announce the release of the Live Like Sean audiobook with Emmy and Peabody Award-winning journalist Jack Ford narrating.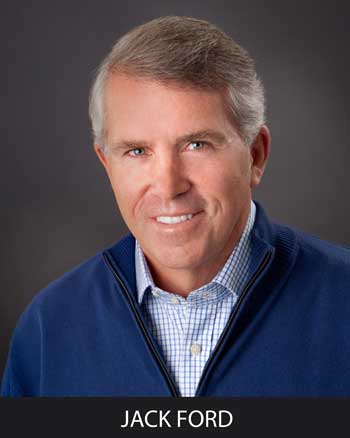 A longtime friend of the Nelligan family, Jack and I initially bonded over our involvement with Special Olympics New Jersey. He is a respected educator, documentary producer, prominent trial attorney, and author – a true champion amongst champions. However, his selflessness displayed through his work done on behalf of SONJ impresses me the most. I am honored and humbled that he so readily agreed to do the voice-over. Jack told me that Sean inspired him. He was proud to use his voice (and my words) to introduce Sean's marvelous story to an even larger audience.
For those who may not know Jack outside of his SONJ involvement, he currently serves as the host of "Metro Focus" on PBS and was recently a CBS News Correspondent for "60 Minutes Sports." In addition, Jack was the Chief Legal Correspondent for NBC News, the co-anchor for the "Weekend Today Show," and a substitute anchor for "Weekend Nightly News" and "Meet the Press."
Sean's life lessons apply to so many people, not just parents of children with special needs. However, it is the anecdotal stories that will resonate most with Sean's friends, many of whom are unable to read the book but are heavily featured throughout. While the memories come flooding back to me each time I see the book cover, many of Sean's Special Olympics teammates shared an unbreakable bond and were also heartbroken by Sean's passing. I hope these stories provide some solace to them as it has for me.
The audio version of Live Like Sean is available now on Amazon, Barnes & Noble or wherever you prefer to listen to audiobooks.